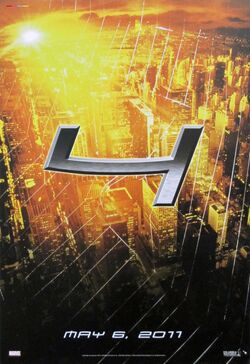 Spider-Man 4 was a proposed sequel to Spider-Man 3 with a 2011 release.
Unknown
Tobey Maguire as Peter Parker / Spider-Man
Kirsten Dunst as Mary-Jane Watson
John Malkovich as Adrian Toomes / Vulture
Anne Hathaway as Felicia Hardy / Vulturess
Bruce Campbell as Quentin Beck / Mysterio
Rosemary Harris as Aunt May
J.K. Simmons as J. Jonah Jameson
Bill Nunn as Joseph "Robbie" Robertson
Elizabeth Banks as Betty Brant
Bryce Dallas Howard as Gwen Stacy
Dylan Baker as Dr. Curt Connors / The Lizard
James Cromwell as George Stacy
Why It Was Cancelled
Edit
Spider-Man 3 got polarizing reviews from critics and audiences.
Many fans were disappointed with Spider-Man 3.
Sam Raimi, the director of the first three films admitted that he was exhausted and unhappy with the third film and decided to cancel the fourth film.
Marvel hit the reset button with two reboot films The Amazing Spider-Man in 2012 and The Amazing Spider-Man 2 in 2014. Then in 2017, Sony released the most recent reboot Spider-Man Homecoming as part of the Marvel Cinematic Universe.
Ad blocker interference detected!
Wikia is a free-to-use site that makes money from advertising. We have a modified experience for viewers using ad blockers

Wikia is not accessible if you've made further modifications. Remove the custom ad blocker rule(s) and the page will load as expected.