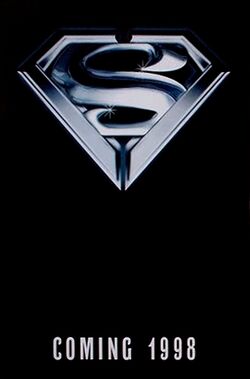 Superman Lives is a cancelled superhero film directed by Tim Burton based on the 1992 comic book The Death of Superman, which was planned for a release in Summer 1998. A 2015 documentary film titled The Death of "Superman Lives": What Happend?, was released on DVD and was hosted by Jon Schnepp. The ninth episode of the second season of Supergirl was titled Supergirl Lives, as an homage to Superman Lives.
Braniac sends the Kryptonian monster Doomsday to kill Superman, as well as blocking out the sun to make Superman powerless, as Superman is fueled by sunlight. Braniac and Lex Luthor team up, but Superman is resurrected by a Kryptonian robot called "The Eradicator".
Nicolas Cage as Superman/Kal-El.
Rest unknown
Why It Was Cancelled
Edit
Warner Bros. couldn't afford the monotary risk of producing it.
Warner Brothers' previous films, Batman & Robin, One Eight Seven, and Steel, were panned and were box office bombs/disappointments.
More to be added.
Warner Bros. cancelled the project and rebooted the Superman series in 2006 with the release of Superman Returns.
Ad blocker interference detected!
Wikia is a free-to-use site that makes money from advertising. We have a modified experience for viewers using ad blockers

Wikia is not accessible if you've made further modifications. Remove the custom ad blocker rule(s) and the page will load as expected.